Week 3 Term 3
From the Principal
Parish Mission Renewal
Catholic schools are more than educative institutions: they are an essential element in the mission of the Catholic Church. For this reason, it is important that we remain abreast of important issues connected with the St Mary's Parish.
Recently, the Townsville Diocese has taken part in a process of mission renewal. Mrs Suzette Windridge and Mrs Maria Firth both attended a summit in Townsville on July 15 that was aimed at developing leadership within our parish. The following report from Mrs Windridge also invites you all to attend a meeting this coming Wednesday to become involved in the future of St Mary's Parish.
Alicia Ninnes
On Wednesday, 3 August 5-6 pm, there will be a meeting held at St Mary's for those interested in the future of our St Mary's church. We strongly encourage anyone that may want to get involved to attend, everybody is welcome! The meeting will be held in the St Mary's staffroom. It is a wonderful opportunity to find out more about our parish and how we can better grow together as one community, one family.
This is an opportunity for our parish community to engage more fully in their essential mission, which is to reach out to the poor, the marginalised, the forgotten: not as a social work, but as a missionary as an agent of Christ, while also reaching inwards and opening new pathways for those who already follow Christ (to grow as disciples). The Becoming New in Christ mission represents a faith journey which goes deeper as a personal spiritual renewal (pastoral conversion) and wider (outreach beyond ourselves). Its common directives include mission focused parish leadership, revitalising liturgy and ministries, mission to young people, communication and ecological conversion. The proposed summit is focused on this vision and we invite all community members to get involved in some capacity. St Mary's parish belongs to you! Everyone is invited to participate and is welcome to get involved. If you are interested or feel you would like to participate in this new vision, please attend the Parish Summit this Wednesday. This is to engage with everyone as we connect to Christ and imbue our parish with new oxygen, and a heart that beats for the community.
Suzette Windridge
Published on: 28 Jul 2022
Religious Life of the School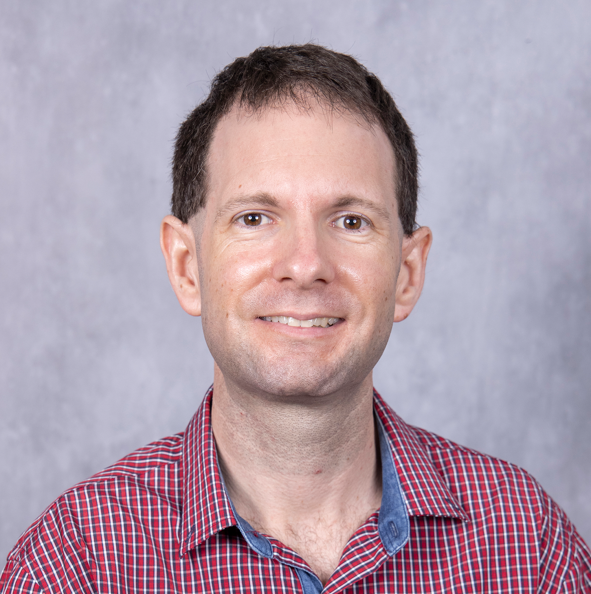 This week we celebrated Catholic Education Week. The theme this year was 'Communities of Faith, Hope and Love'. Across Australia, Catholic Education employs more than 100,000 teachers and staff. One in five students is educated in the Catholic school system. A bit closer to home - in 1873 the Sisters of St Joseph arrived in the Townsville area to open St Joseph's School, North Ward, and St Mary's, Bowen. We are very blessed to share a rich history of education within the Townsville diocese. This week we celebrated with a liturgy – led by Year 6 students. After the service we reflected on what it meant to be a person of 'faith, hope and love' and we acknowledged students who always display these qualities in our school community.

Last Friday our Year 4 class was the first to attend Mass for the term. Thank you Miss Strambini for helping the students practice their reading parts and being active members of the service. This Wednesday students from Years 4-6 were invited to a 'Buddy' session. This is an opportunity for students at St Mary's to gather together and form new friendships. Thank you to Mrs Windridge and Mrs Young for organising and facilitating the session. It was great to see the children interacting so well together, and enjoying some hot chips!

Upcoming Events
Grandparents Mass A reminder that this Sunday everyone is invited to the 8:00am service at St Mary's Church to celebrate Grandparent's day. What a great opportunity to celebrate the important role they serve in children's (and adults') lives.

Blessing of the Columbarium
This Monday, Bishop Tim Harris will be blessing the Columbarium. This will be at 10:00am August 1st. All parents are welcome to attend this brief prayer service, followed by tea & coffee in the Parish centre afterwards.

Leadership Summit Meeting
On Wednesday, 3 August 5-6pm, there will be a meeting held in the St Mary's staffroom for anyone interested in the faith formation of the church. Recently, Bishop Tim called together members from Parishes all over the Diocese to meet for a leadership summit. Mrs Suzette Windridge and Mrs Maria Firth attended the leadership summit in Townsville on Friday, 15 July. To become involved with the formation of St Mary's parish, please consider attending the meeting on Wednesday, 3 August, or speak to Father Sibi.

Gallery
Published on: 28 Jul 2022
From the Guidance Counsellor
In this edition of SchoolTV - BODY IMAGE
Kids today are more obsessed with their body image than those in past generations. This is partially influenced by the media and their social connectivity. Encouraging kids to have a healthy body image in childhood, can lay the foundations for good physical and mental health later in life. Children need to understand that their body shape and size is not a reflection of their health or success. Parents and schools need to work together to help kids understand that everyone is born with their own 'body-suit'.
In this edition of SchoolTV, parents will learn how to encourage their child to have a positive body image and why it is so important to their mental health.
We hope you take time to reflect on the information offered in this edition of SchoolTV and we always welcome your feedback. If you have any concerns about your child, please contact the school guidance counsellor for further information or seek medical or professional help.
Here is the link to the Body Image edition of SchoolTV
https://smbtsv.catholic.schooltv.me/newsletter/body-image
Published on: 28 Jul 2022
This Week's Award Winners
On Monday, our weekly awards were presented to students following Mary's Way by showing "S" Safe, Just and Fair.
Mary's Way Award Winners:
Back row: Aaliyah Klaus, Robert Eldred, Wyntah Fogarty, Javier Mezieres, Sophia Honnery.
Front row : Asha Lane, Ethias Schultz, Reef Jackson, Elijah McIntosh, Georgia Jeffery, Arthur Watson.
Praise Note Winner of the Week: Andrea Firth.
Star Reader: Miranda Palmero.
Principal Awards - 10 points awardees from last term :
Grace Veth, Elodie Robertson, Kye Land, Jake Land.
Published on: 28 Jul 2022
Ignite Conference 2022
Experience four days of real-world formation, explosive rallies, powerful sacraments and inspiring workshops. This event is open to Year 6 and high school students.
Attached are the details and trailer for the year.
Ignite Conference 2022
Travel Dates: 21 - 27 September
Conference: 22- 25 September 2022
Accommodation: St Lawrence College, South Brisbane
Cost: Event $1200 – Rego ($275), Flights ($400.00), Food and Transport ($150) & Spending (Min $200)
For more information please contact 0472 576 468, (07) 4726 3263 or email youth@tsv.catholic.org.au!
Registration of Interest Form: https://forms.gle/9HJyZZwusRD4poP36
Published on: 28 Jul 2022
Pupil Free Day - Friday 2 September 2022
Friday 2 September 2022 is a Student Free day.
Please note : This will include our Pre Prep Program. Pre Prep will resume on the 9th September.
Published on: 28 Jul 2022
Pre Prep program
A huge welcome to our Pre-Prep students !
Day one of our Pre Prep program started last Friday and It's clear to see they all enjoyed themselves getting to know each other, playing in the playground and visiting the classrooms.
We look forward to welcoming you all back on Friday from Miss Lindy, Miss Alana and Miss Tanya.
Enjoy our gallery of pictures taken from Day 1.
Published on: 28 Jul 2022
Birthdays
Upcoming Birthdays !
Denver Jackson - 18 July
Douglas Moxham - 2 August
Archie Yabsley - 5 August
Charlotte Wood - 6 August
Maddy Ericksen - 6 August
Harry Sylvester - 7 August
Click the below link for a special Happy Birthday Song.
Published on: 28 Jul 2022
Tuckshop and Lunchboxes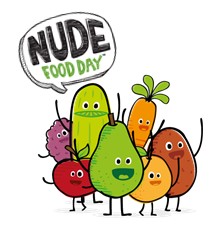 A reminder that Nude Food Fridays continue this term. We are encouraging students to minimize single-use plastic on Fridays to protect our oceans. Use those reusable containers as much as you can! Our Containers 4 Change program is still going so please remember to put your poppers, plastic bottles, and other suitable containers in the blue bins. All money raised through the Pilchers Containers program will be donated to the EcoBarge Volunteer and Turtle Rehabilitation program in the Whitsundays
Tuckshop - TERM 3
Please be advised our Tuckshop days have recently changed from Mondays and Wednesdays to Wednesdays and Fridays.
Published on: 28 Jul 2022
Mary Mackillop OSHC
OSHC at St Mary's Catholic School is now operating Monday to Friday from 6.30 am to 8.30 am and 2.45 pm to 6.00 pm.
If you would like more information or to register, please contact Miss Rob on 0428 216 062 OR at bowenoshc@mmcnq.catholic.edu.au
Published on: 28 Jul 2022
Book Club - Due back on 01/08/2022
Published on: 28 Jul 2022
Community
Published on: 28 Jul 2022