Week 2 Term 4
From the Principal
Welcome to Term 4! I hope that you all had a wonderful holiday break and that your children have settled into the new term after a well-earned rest. Term 4, like every year, is jam-packed with events and finalising learning and assessment. Please stay in touch with the school via the newsletter, Compass and our social media page so you know what is happening throughout the term.
As we begin Term 4 please remember that teachers are not on duty until 8:20am. Upon arrival, students should be sitting in the little shed, with their bags, until they are sent to play at 8.20am. All students who arrive before 8.00am should be enrolled in Outside School Hours Care for their safety. Between 8.20am and 8.35am, students are either playing in the Undercover Area, or are being supervised in their classrooms by their teachers. This is a matter of safety and I thank you for your cooperation with this.
As we near the end of the year, I have also noticed that some of our students are coming to school in items that are not correct school uniform. Please remember that students are asked to wear formal uniform (formal shirt and black shorts or skirt, or formal dress) on Monday, Wednesday and Friday. Sports uniform (sports shirt and black shorts or skirt) is worn on Tuesday and Thursday. Mulkadee, Indigenous, senior shirts and representative sports shirts may only be worn on Thursday. Our first school rule in the Mary's Way is Show Respect, and wearing the correct school uniform with pride is a primary method of showing respect for the school and its community.
Thank you to all families who attended the Literacy Engagement Evening in Week 1. The event was very well-attended and I have heard from many parents about how much they enjoyed learning about the ways in which literacy is made fun for children nowadays. Thank you to the P&F and our teachers for giving up their time to coordinate such a worthwhile parent-engagement event!
Alicia Ninnes
Published on: 09 Oct 2022
Religious Life of the School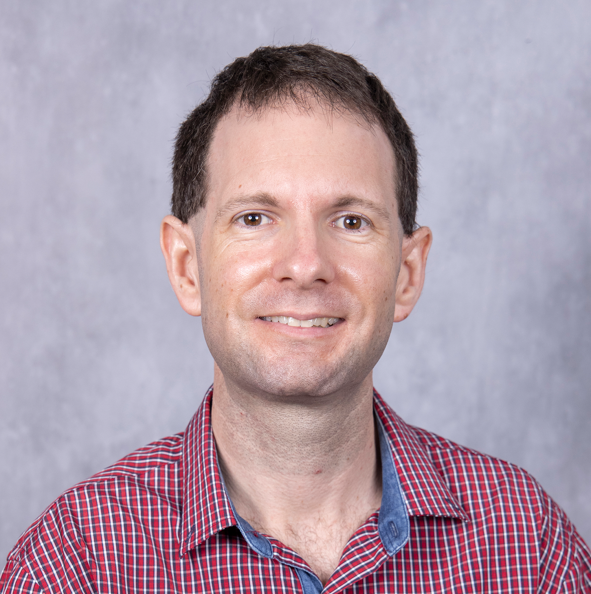 Welcome back to the final term of our school year. We started Term 4 with our Year 2 students leading the school in Mass. This term promises to be another busy, yet rewarding time for our students and school community. As we embark on this new chapter, we can seek the example of Jesus Christ. As in the Gospel, he is a great teacher, leader and communicator. Our theme for this mass was 'Leading by Example' and we can continue to do that in our daily interactions with others.
Year 3 and 4 also attended Mass today with Fr Sibi and members of the parish community. It is always nice to receive positive feedback from members of the parish about how respectful and polite our students are. Father Sibi visited our youngest students this fortnight - Prep and Year 1. It was great to hear some of their questions and listen to what they've been learning about in Religion.
We have one more Family Mass scheduled this year – Saturday 29th October at 6:00pm. It would be great to see as many parents and students attending! A light supper will be served after Mass. The students from the Youth Group will be taking on a variety of roles, as well as each class contributing to make this a meaningful occasion. All are always welcome in St Mary's Church, so please come along and support our parish.
It is fantastic to see lots of altar servers volunteering again. Thank you for being great role models for the younger students in our school. BIG THANKS also to all the mums and dads for your help with this process. Congratulations to our newest altar servers - Andrea and Matilda. They completed their training last term and are doing a great job! The next three weeks' roster below:
2

Isla Cristaudo and Quade Cristaudo

Domingo and Violette Windridge

Saturday 6:00pm 15th October

Sunday 8:00am 16th October

3

Samantha Pugh and Matilda Smith

Andrea Firth and Aislinn Ninnes

Saturday 6:00pm 22nd October

Sunday 8:00am 23rd October

4

Aislinn Ninnes and Andrea Firth

TK and Palau Tuuli

Saturday 6pm 29th October (Family Mass)

Sunday 8:00am 30th October
What's coming up:
*Mrs Firth's Bible Group – meeting after Mass on the 30th October
*Family Mass and Socktober Fundraiser - see flyers below
Have a great weekend!
Matthew Knight - Acting APRE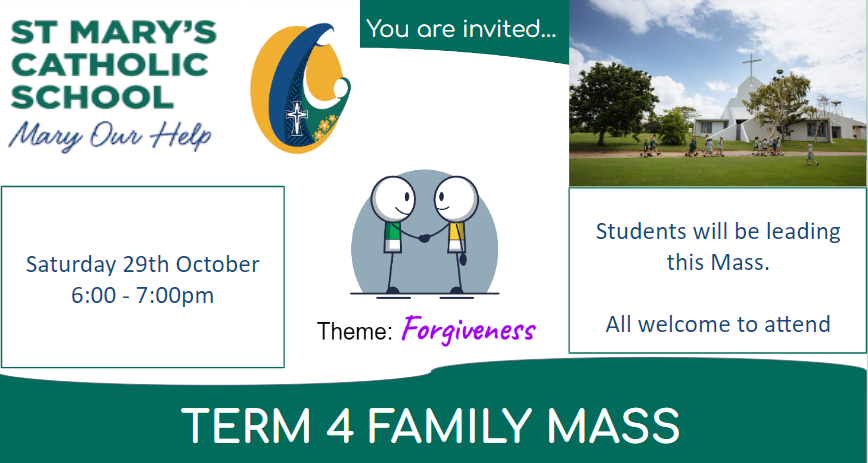 Weeks 1 & 2 Gallery
Published on: 09 Oct 2022
P&F News
St Mary's P&F hope all families enjoyed their time together over the September school holidays. We are coming towards the end of the year and we took great pleasure to support the Literacy Engagement Night which was held recently. Special thanks to Lindy Anderson for organising the nibblies and all the teachers for giving up their time. This brought together many St Mary's Families in a fun and creative learning environment.
Coming up for the P&F will be our next meeting on 20 October at 5.15pm in the staffroom and this is open to all parents and friends. This is a great chance for you to join and support our school. As we are working towards planning for upcoming events for 2023 it would be wonderful for you to bring your own ideas and suggestions.
Ellie Palmero
President
Published on: 09 Oct 2022
From the Guidance Counsellor
In this edition of SchoolTV - RAISING BOYS
Many parents will attest to the fact that most boys are active, loud, rambunctious and prone to rough play, but this should not affect how a parent acts towards their son. Be careful not to pigeon-hole your son into sex-specific behaviours or gender roles. The male brain is distinctly different in its development. A boy's physical maturity is often at odds with his mental and brain development.
Societal beliefs about how to raise boys can sometimes influence their adult carers. Although we are not determined by our biology, it is a factor. It is important to support boys in their natural tendencies and nurture their strengths and abilities. Teach them the skills they need for their future and to develop a healthy identity. It is important for boys to have a role model they can connect with and acknowledge who they are. One of the most important determinants for a boy's development is how secure they feel growing up.
In this edition of SchoolTV, adult carers will gain a better understanding into some of the more complex issues relating to raising boys.
We hope you take time to reflect on the information offered in this edition of SchoolTV and we always welcome your feedback. If you have any concerns about your child, please contact the school guidance counsellor for further information or seek medical or professional help.
Here is the link to the Raising Boys edition of SchoolTV

https://smbtsv.catholic.schooltv.me/newsletter/positive-parenting
Published on: 09 Oct 2022
Award Winners
In Week 1, our weekly awards were presented to students following Mary's Way by showing "M" Mercy and Outreach.
Mary's Way Award Winners:
Evan Moxham, Samantha Pugh, Leland Acton, Lilla Angel, Ruby Prossor, Joel Young, Jake Land, Joey Beath
Praise Note Winner of the Week: Kye Land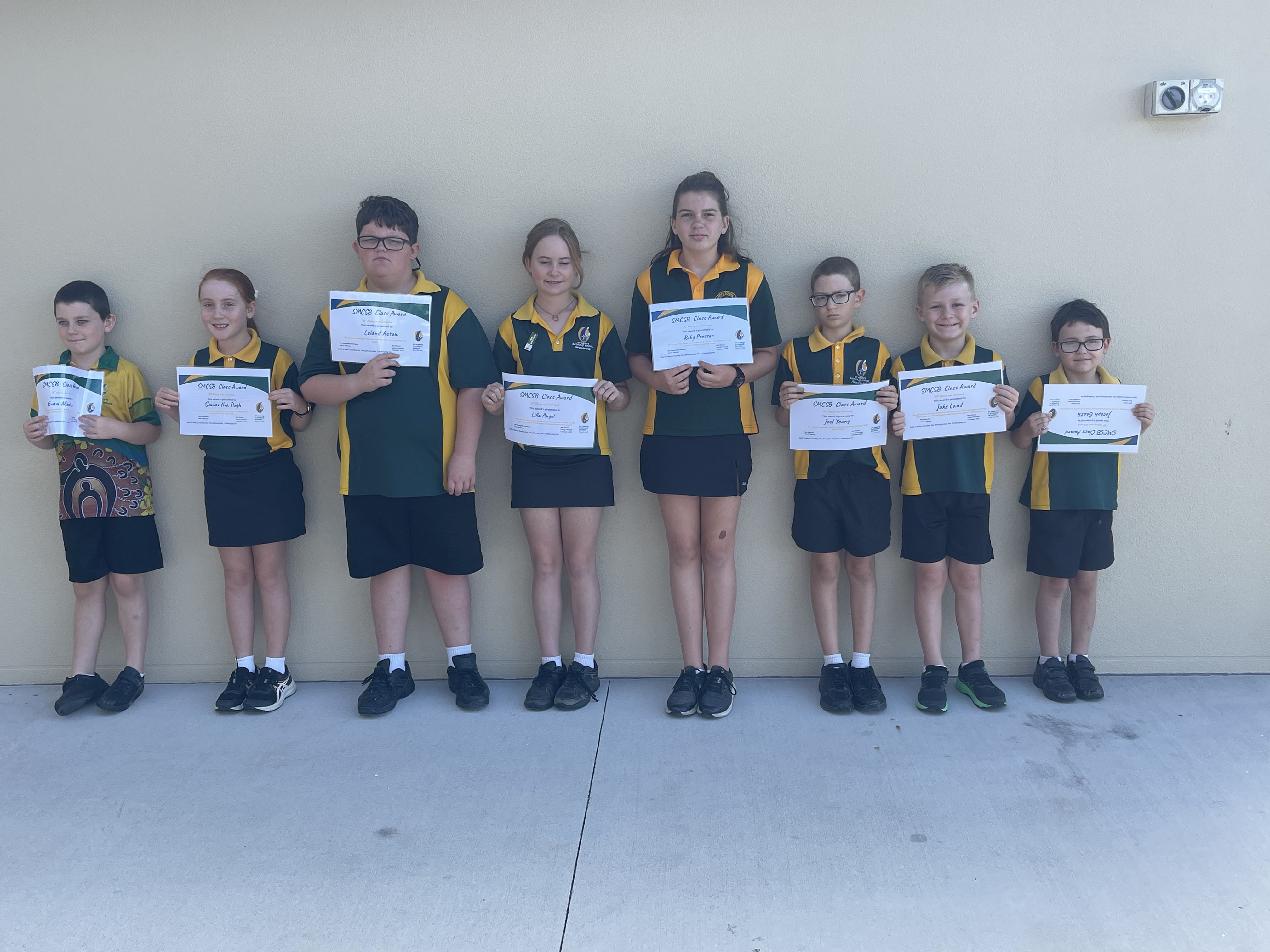 Published on: 09 Oct 2022
Award Winners
In Week 2, our weekly awards were presented to students following Mary's Way by showing "C": Compassion and Care.
Mary's Way Award Winners:
Back row: Holly Kahler, Austin Stevens, Blake Williams, Scarlette Bear
Front row: Harley Wallis, Jayden Kirk, Ivy Altmann
Star Reader: Imogen Browning
Paise Note Winner of the Week: Lachlan Foster
Published on: 09 Oct 2022
Literacy Night
Wow! Look at the fantastic collaborative writing pieces that were created at our Literacy Night last week. Well Done Everyone!
Published on: 09 Oct 2022
Deadly Learners and Kapok Crafters
This term our Deadly Learners are putting on a 'Dream time' play at our end of year concert. The children have chosen 'Tiddalik The Frog'.
We will be practising every Friday at 1:50-2:30pm. The children will be making the set and costumes here at school. Costumes will mainly consist of black clothes brought in from home.
We have about 6 weeks to have everything ready to go, so if any parents would like to help out with sets and costumes that would be great.
Kapok Crafters
This week we made nature bracelets,
The children were given a bit of tape to put around their wrist, they then had to go and find nature around the school to put on their bracelets.
Kristy Sylvester
Indigenous Education Worker
My New Gallery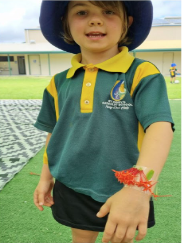 Published on: 14 Oct 2022
Swimming Program - Term 4
Students will be participating in a Swimming Program for 7 weeks on Fridays, beginning in Week 1 on Friday 7 October.
Students will travel to the town swimming pool by bus where they will receive swimming lessons delivered by qualified Learn to Swim instructors and will return to school after their lesson by bus. A classroom teacher will be in attendance at all times to aid with supervision.
Your child is required to bring;
sun-safe shirt (compulsory)
Please ensure that all swimming gear is clearly named. Teachers will ensure that sunscreen is applied prior to the lesson.
NB: Students in Year 6 and Year 5 are encouraged to arrive at school wearing their swimmers under their school uniform, remembering to bring a change of undergarments!
Swimming lessons will take place on the following dates:
Swimming Carnival - Friday 25 November - more details to follow.
The lesson timetable is as follows:
Students will be picked up from school by bus 10 minutes prior to their lesson time.
Parents are welcome to assist in the water during their child's lesson. Please see Mrs Antonio or the classroom teacher if you are interested in helping during the lesson or if you have any questions or concerns. If you require any further information please contact the school office.
Published on: 09 Oct 2022
Swimming Program - Week 1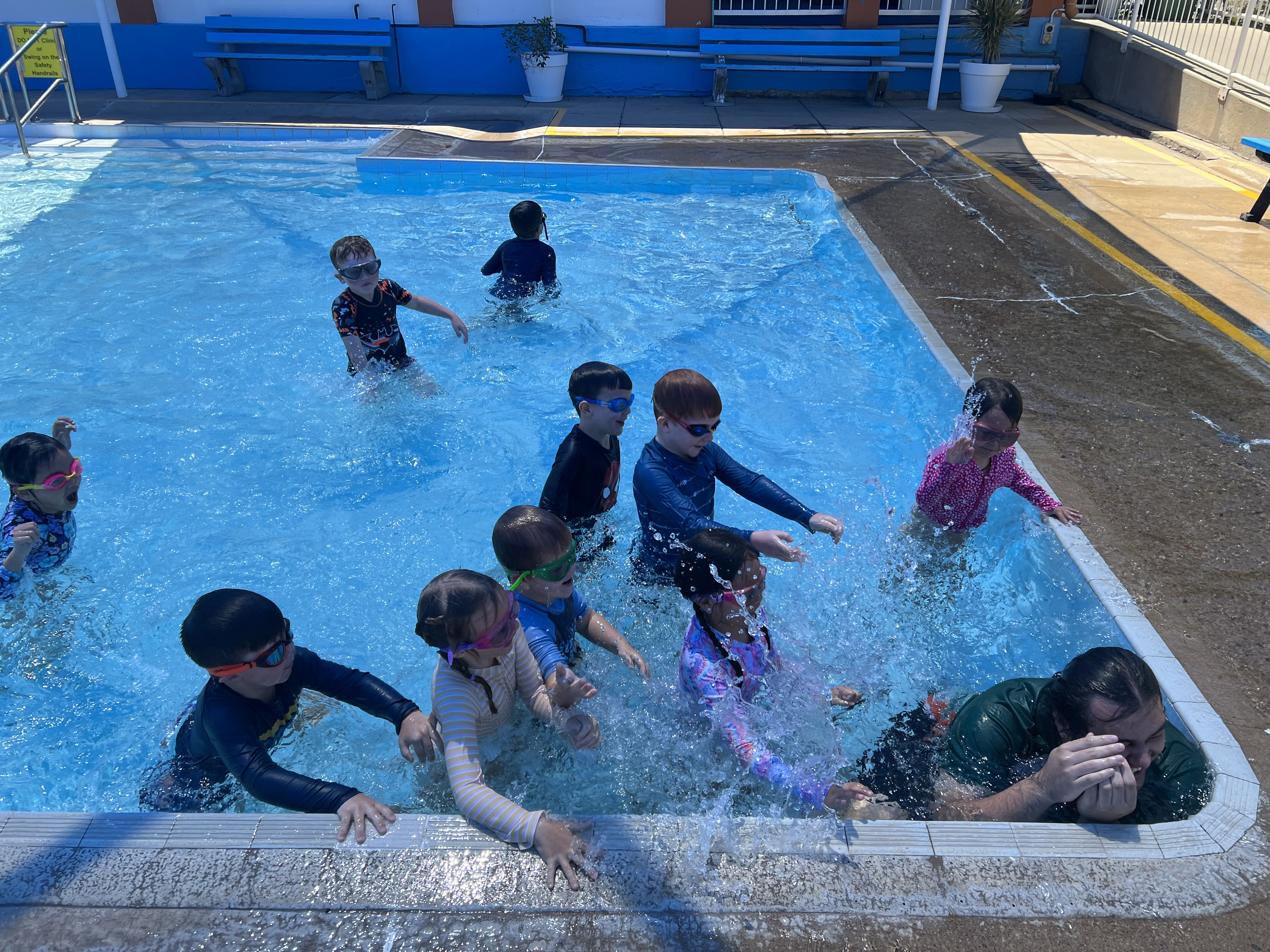 Prev
Showing images
1 - 8
of 16
Next
Week One of the swimming program started with a splash. Students and staff enjoyed the refreshing swim and it brought smiles to all their faces. Swimming skills are extremely important for children and adults in water-loving Australia. Not only do these skills save lives, they also ensure social participation and inclusion year-round.
Published on: 09 Oct 2022
WHITSUNDAY CRICKET TRIALS
James attended the Bowen Sub-District cricket trials yesterday and has been selected to play in the Bowen team at the Whitsunday Cricket trials next month. Congrulations to all who participated in the trial and well done James on your selection.
Published on: 14 Oct 2022
Birthdays
Click the below link for a special Happy Birthday Song.
Published on: 09 Oct 2022
Tuckshop and Lunchboxes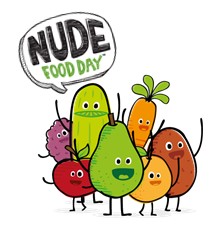 A reminder that Nude Food Fridays continue this term. We are encouraging students to minimize single-use plastic on Fridays to protect our oceans. Use those reusable containers as much as you can! Our Containers 4 Change program is still going so please remember to put your poppers, plastic bottles, and other suitable containers in the blue bins. All money raised through the Pilchers Containers program will be donated to the EcoBarge Volunteer and Turtle Rehabilitation program in the Whitsundays
Please be advised our Tuckshop days have recently changed from Mondays and Wednesdays to Wednesdays and Fridays.
Published on: 09 Oct 2022
Mary Mackillop OSHC
OSHC at St Mary's Catholic School is now operating Monday to Friday from 6.30 am to 8.30 am and 2.45 pm to 6.00 pm.
If you would like more information or to register, please contact Miss Rob on 0428 216 062 OR at bowenoshc@mmcnq.catholic.edu.au
Published on: 09 Oct 2022
Community
Published on: 09 Oct 2022
Soccer Summer 6s Competition
Published on: 10 Oct 2022
Football Coaching
Published on: 11 Oct 2022
Swim Club
Published on: 12 Oct 2022