Week 7 /8 Term 4
From the Principal
Our Year 6 students celebrated their Graduation from primary school yesterday with a Mass in the morning, and the Graduation dinner at night. The event signals a transition from primary school to secondary school, and also a transition from the world of being a child to a young adult. I had the pleasure of being one of the classroom teachers for the current Year 6 class in 2022, and of attending Year 6 camp and Mulkadee with them. Some of them, I can still remember as tiny Year 1 students, when I first started teaching at St Mary's. The growth I have witnessed in this group of students over the last six years is phenomenal! I am so very proud of the people they have become and wish them all the best as they make the next step on their journey.
Another proud moment was experienced by our school community last week, when our Year 5 students shared their Leadership Speeches. All students spoke with confidence, knowledge and understanding of what it means to be a leader, their aspirations of being a leader and how they can support their school community. The children also spoke very seriously about being exemplary role models and how this is achieved by following 'The Mary's Way'. Congratulations Year 5, you should all be very proud of your outstanding efforts!
I would also like to say thank you to Mrs Windridge and Mrs Jones for helping the students to develop their speeches. All students were incredibly well-prepared and they have made the voting process a very challenging task. I also would like to thank all of the parents, family and friends who were able to support their child by attending this very special event.
This week, Years 2 to 6 students and staff were invited to vote for the leadership roles for 2023. The 2023 leaders will be announced at our Awards Night, on 30 November.
Finally, I would like to wish you all a safe and blessed Christmas, as this will be the final newsletter for the year. Please remember that school finishes at 12pm on Friday, 2 December. Enjoy your time with your families and we will see you all on Monday, 23 January for the start of Term 1!
Alicia Ninnes
Religious Life of the School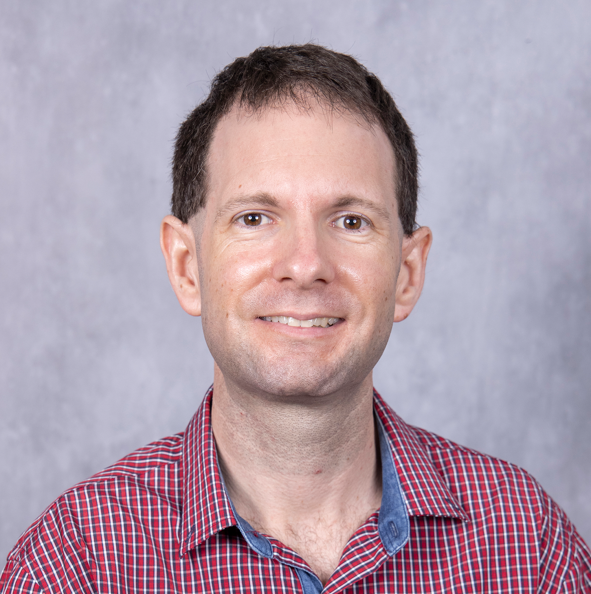 Our Parish community is largely made up of seasonal workers. Last Saturday night the Parish team and I hosted a Multicultural dinner, which included some traditional dancing and games. This was a lovely way to recognise the contributions of islander people within our local church community.
Yesterday was a massive day for our school, in particular our Year 6 students celebrating Graduation Mass and backing it up with a Farewell Dinner. As part of the night time celebration – a short liturgy was held to reflect on the many fantastic experiences we've shared this year, and for many of the students, since Prep at St Marys. The theme of our liturgy was 'light' and how we can help others in times of darkness. A light helps to guide others, it allows us to see, and gives us a clear direction. "You are the light of the world." (Matthew 5:14) Our Year 6 teachers also organised a lovely gift on behalf of the students. Each class received a St Mary's Cross for their prayer table. Thank you also to our parish priest Father Sibi in his final official school outing for 2022. He truly is approachable, kind and hard-working. Our students here are blessed to have his knowledge and enthusiasm when he visits and leads us in prayer.
Thank you to everyone who donated items toward our Mini Vinnies Christmas Appeal. During yesterday's Mass we presented Mr Lawrie Cowan – president of SVDP Bowen with our hampers. These items will help families in our local community and provide a little bit of extra Christmas cheer. What an incredibly generous community we have here at St Mary's. Over 250 items were donated as part of the appeal this year!
Tomorrow we begin the season of Advent. The word 'Advent', stems from the Latin word 'adventus' which means 'coming'. During this time of year the Church prepares to celebrate the birth of Jesus Christ. The Liturgical year begins on the first Sunday of Advent– and this will be Year A of our three year rotation.
Finally, I'd like to say a BIG THANK YOU to everyone! My time in Bowen, although only brief, has been a very rewarding experience. I've thoroughly enjoyed being a member of the St Mary's community and will hold these memories in my heart forever. This school has a long and proud history (149 years) of love, respect and inclusion. It's been an absolute pleasure to work with many wonderful people here, and I wish you all the very best for a safe and relaxing holiday season.
Take Care and God Bless.
Matthew Knight - Acting APRE
Religious Life Week 7 & 8
Prev
Showing images
1 - 8
of 12
Next
Staffing in 2023
At the end of 2022, we will farewell Miss Anna Bennett. Anna joined our school as a beginning teacher in 2020 and will be leaving as an expert in her field. Anna will be dearly missed by our entire school community and we wish her every success for the future.
Mr Matthew Knight will also be leaving us, as he comes to the end of his Acting APRE role. Matt has stepped in when needed and has done an amazing job as APRE, Chaplain and Italian teacher! We will miss him very much and wish him the all the best for the future.

We are also bidding farewell to long-standing School Officer, Mrs Christine Maltby. Christine has been a member of the St Mary's staff since 2008. During that time, she has been a gentle and supportive presence within the classrooms, and was also an amazing Chaplain for many years. Mrs Maltby will be back for relief work, however she will be missed as a regular member of our staff.
We will be joined by two new teachers in 2023, Miss Courtney Cook (Year 6) and Mrs Amanda Moore (Italian and The Arts). Please read Courtney's introduction (below).
Staffing 2023:
Prep: Miss Emily Harte

Year 1: Mrs Karen Jones

Year 2: Mrs Melanie Menzies

Year 3: Miss Alexandra Wenta

Year 4: Miss Rachel Strambini

Year 5: Mrs Suzette Windridge and Mrs Rachael Young

Year 6: Miss Courtney Cook




Specialist Teachers:

Italian and The Arts Teacher: Mrs Amanda Moore




Learning Enrichment, Learning & Teaching Adviser and Mentor: Mrs Krystal Land

PE Teacher and Inclusive Practice Teacher: Mrs Catherine Antonio




APRE / Chaplain: Mrs Suzette Windridge

Principal and Music Teacher: Mrs Alicia Ninnes
Please feel free to say hi and introduce yourself to your child's new teacher over the coming week!
My name is Courtney Cook, I am from Brisbane, and couldn't be more excited to begin my teaching career in Bowen at St Mary's! I love the idea of building a positive school environment that values community, laughter and positivity, and can't wait to meet all of the students and families in the school.
When I'm not at school you can find me in my second home- the ocean, hiking, exploring and surfing. I love to travel and have just completed a long adventure in the Canadian Rockies and America. Most of all, I love to have a good old chat and a laugh.
I value teaching that centres on students curiosity, passion and enjoyment. I love when learning can transcend the classroom and students can learn real world skills that will stay with them for life. I'm looking forward to nurturing students' development academically, socially, emotional and spiritually. When everyone feels safe and supported we can all grow together!
Awards Night and Christmas Concert
Pre Prep - Graduation
Today our littlest St Mary's students graduated from the Pre-Prep Program. Over the past 2 terms we have watched these students gain confidence, knowledge, and independence.
Today they celebrated their achievements with a class party and it's safe to say they are all eager to move up to Prep in 2023.
Although the program has come to an end, we all look forward to being part of their next chapter and guiding them into full time schooling.
On behalf of myself, Tanya, and Paris we would like to thank the families for supporting this program and we wish you all a very Merry Christmas and a safe new year.
See you all in 2023!
Miss Lindy, Miss Tanya, and Miss Paris.
Uniforms
Our office will be open for uniform purchases from 16th - 18th January
9.00am - 2.30pm.
Reminder - Black shorts, skorts and skirts are not availble at the school and can be purchased from outside retailers ( eg Big W, Best and Less, KHub)
Students should wear white anklet socks and black shoes (no other colours).
From the Guidance Counsellor
School Transitions: Starting Year 7
Starting Year 7 poses many new challenges, but also offers exciting opportunities. It comes with a number of mixed feelings. There will be feelings of exhilaration, but also the fear of the unknown. Therefore, it will be important for parents and carers to be vigilant in monitoring their child's mood and mental health during this time. They could easily become overly anxious or even depressed.
During this time of transition, parents and carers need to be supportive, but also realistic in their expectations. This is an important milestone in your child's life. In this Special Report, there are a number of strategies offered that can make this transition period smoother and start things off on the right foot!
We hope you take time to reflect on the information offered in this Special Report, and as always, we welcome your feedback.
If you do have any concerns about the wellbeing of your child, please contact the school guidance counsellor for further information or seek medical or professional help.
Here is the link to your special report:
https://smbtsv.catholic.schooltv.me/wellbeing_news/special-report-starting-year-7
Award Winners
In Week 7, our weekly awards were presented to students following Mary's Way by showing "C" Compassion and Care.
Mary's Way Award Winners:
Back row: William Dau, Ryda Acton, Elle Young, Alsu Aminova.
Front row: Wynter McMahon, Graisen Fogarty, Jordan Saffell, Elodie Robertson, Miranda Palmero.
Praise Note Winner of the Week: Grace Veth
Star Reader: Lilla Angel
Award Winners
In Week 8, our weekly awards were presented to students following Mary's Way by showing "S'' Safe, Just and Fair.
Mary's Way Award Winners:
Back row: Scarlett DeLacey-Green, Anderson Graf, Emerson Graf.
Front row: Asha Lane, Jack Lawrance, Abigail Wood.
Star Reader:
Paise Note Winner of the Week: Chelsea Woodward
Thank You !
A huge thank you to Bowen Gumlu Growers association for the kind donation of watermelons grown as part of a trial. The team at BGGA spoke with Stackelroth farms and advised the girls to give the watermelons away to local schools and childcare centres.
St Mary's was one of the lucky recipients of the delicious goods and it's safe to say it was thoroughly enjoyed and appreciated.
We would also like to thank Farmer Michelle from Stackelroth farms for dropping off the watermelons for all to enjoy.
My New Gallery
Swimming Carnival
Congratulations to everyone on their efforts in the pool today!
Special mention to the following aged champions -
8 YO - Elodie Robertson & Joel Young
9 YO - Sophie Palmero & Sam Murray
10 YO - Samatha Pugh & Blake Williams
11 YO - Tessa Weldon & James Finn
12 YO - Imogen Browning & Chase Lowcock
It was a very close race to the finish line for the house winner with Mackillop taking the win for 2022 on 561 points with Foley close behind on 550 points.
It was great to see the students gaining confidence in the water over the past few weeks and put what they have learnt in their swimming lessons to work at the carnival.
A special Thank you to Mrs Julie Muir for assisting the students with their swmming lessons each week and all the behind the scenes work you put in to make these events a great success.
My New Gallery
Prev
Showing images
1 - 8
of 13
Next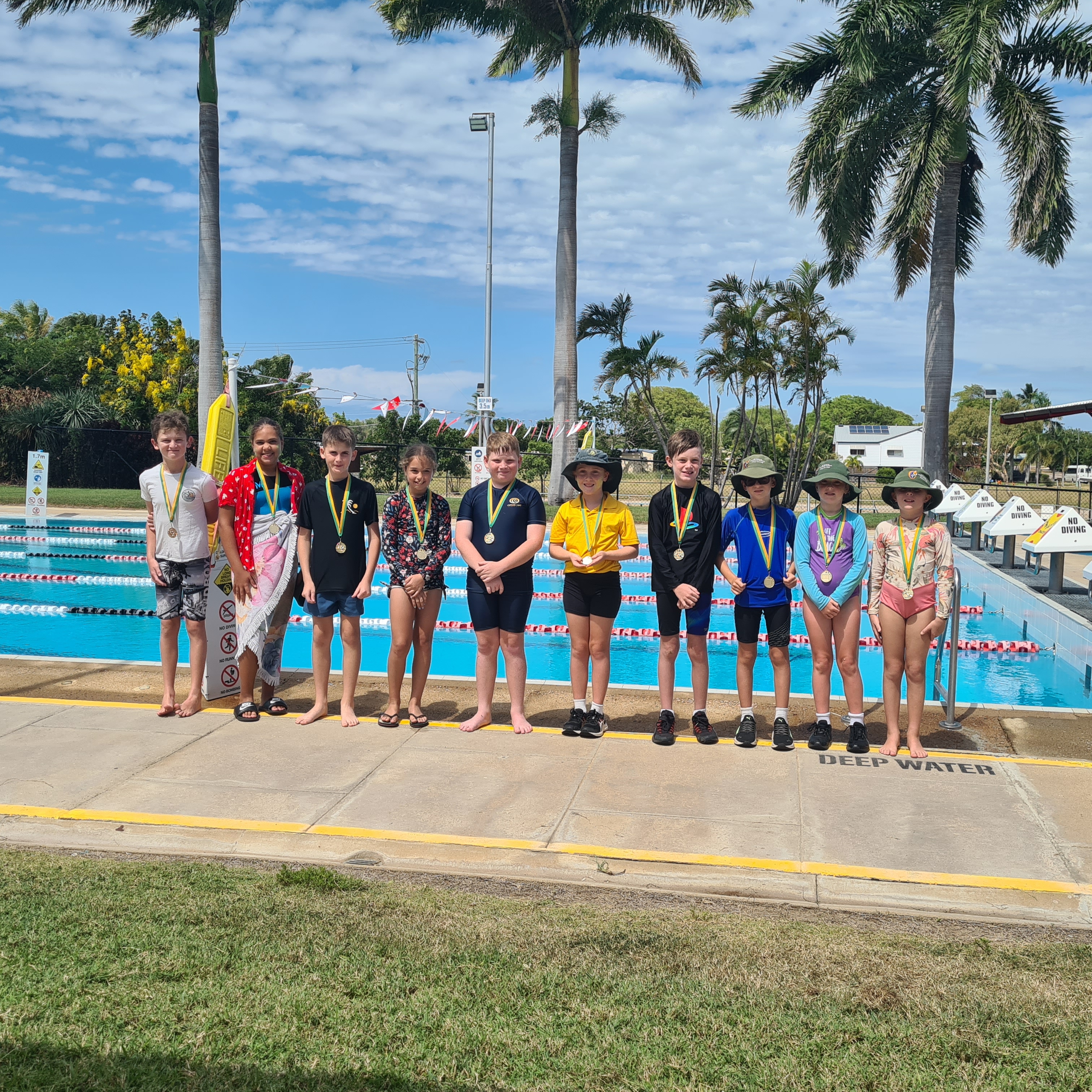 P & F News
"Alone, we can do so little; together we can do so much" Helen Keller.
Our P&F email account is now active, pandfstmarys@gmail.com, so we hope this will be another way you can reach out to our committee, ask us questions or put your hand up to help at any upcoming events.
The P&F is holding our annual Christmas raffle and this year you will have the chance to win one of four Christmas Hams. Raffle tickets should be returned to the school office on Monday, 28 November and the winner will be announced at the Awards Night. On behalf of the P&F we wish all families, teachers and staff a wonderful holiday season and hope you all enjoy time with loved ones.
Birthdays
Click the below link for a special Happy Birthday Song.
Mary Mackillop OSHC
OSHC at St Mary's Catholic School is now operating Monday to Friday from 6.30 am to 8.30 am and 2.45 pm to 6.00 pm.
If you would like more information or to register, please contact Miss Rob on 0428 216 062 OR at bowenoshc@mmcnq.catholic.edu.au
Community
PCYC Workshop
Football Coaching
Swim Club
Creative art workshop
Term 4 Events Calendar