Week 1/2 Term 1
From our Executive Director
Published on: 27 Jan 2023
From the Principal
Welcome back for 2023!
We have a big year ahead of us at St Mary's. It is our 150th anniversary, and it also the 150th anniversary of Townsville Catholic Education. Our 150th anniversary will be celebrated throughout the year, with the major event scheduled for Saturday, September 9. Please set the date aside in your calendars. If you would like to be involved in the organisation of the event, please let me know and I will put you in touch with the 150th Anniversary Committee.
The students have all transitioned well into their new classrooms this week, and were naturally excited to reunite with their friends and engage in learning again. Many questions were asked about the new playground, which was started a few weeks ago before being interrupted by the wet weather. The workers will be returning in the next week or so and will be aiming to complete the playground with minimal disruption to the students and their learning.
Families are invited to our "Wadda Mooli" afternoon tea on Wednesday, 1 February, at 3.15pm. This event will be a social afternoon for parents to get to know each other while the children can play together. Following the afternoon tea, we will be holding a Parent Information session at 5.15pm in the library. Parents are invited to attend this event to learn more about the day-to-day learning and teaching within the school, and how you can help support your child's learning at home.
On Thursday, 2 February, we will be holding our P&F and Board AGMs. The P&F works to increase parent and community engagement and provides a platform for families to have a voice within the school. The Board supports the Principal in the development of policies and school governance. Both AGMs will be held in the St Mary's staffroom and all are invited to attend. More information about specific times will be shared via email early next week. Your support in upholding our high standards and reputation in the community is appreciated.
God bless,
Alicia Ninnes
Published on: 24 Jan 2023
Religious Life of the School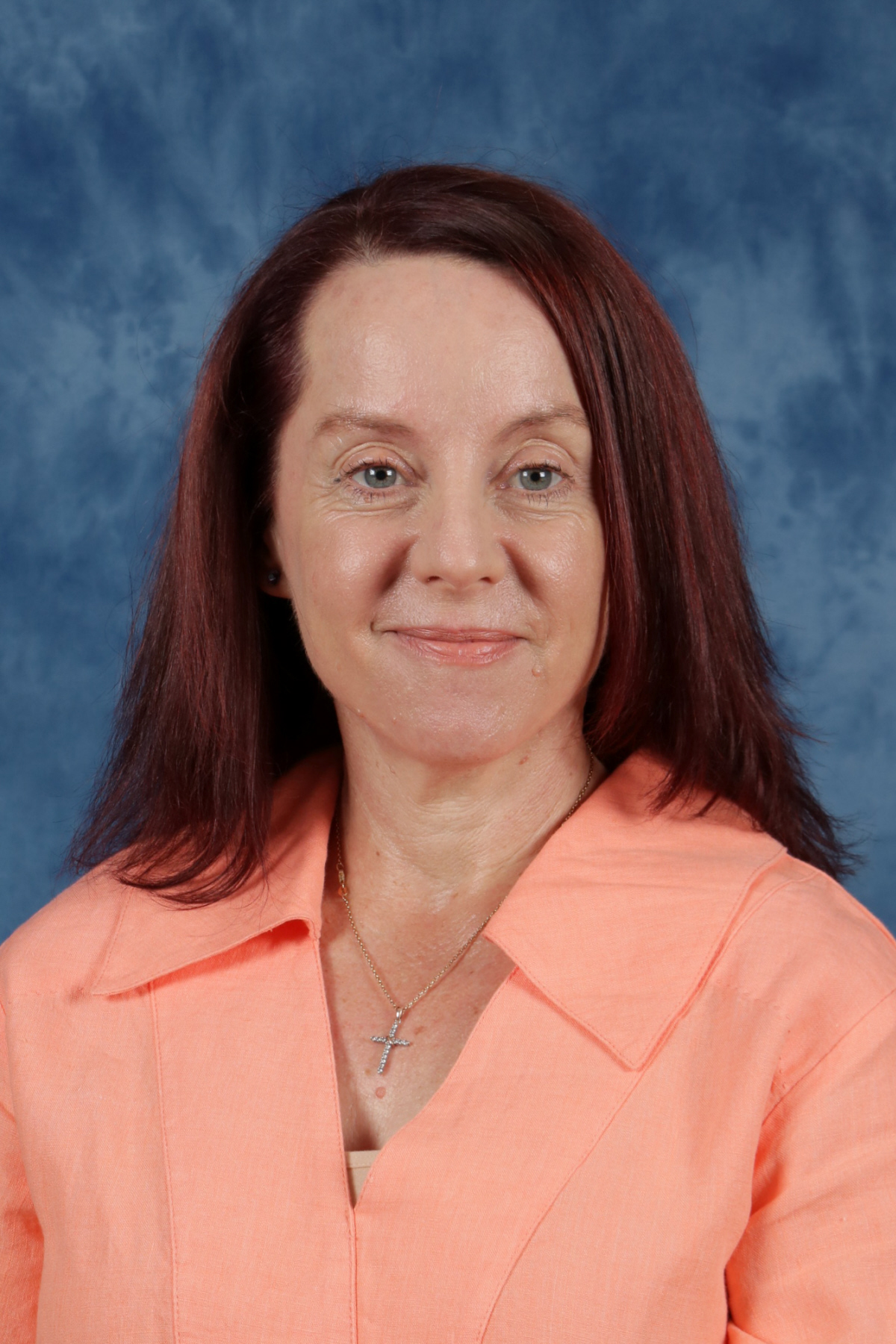 Hello everybody and welcome to another year at St Mary's Catholic School, where our students will be strengthened, challenged and guided to reach their potential and live the Gospel within their own lives. Although many of you already know me, I would like to introduce myself to those who are new to our school community.
My name is Suzette Windridge and I am the APRE, chaplain and a teacher here at St Mary's. I have been a part of this school community for over 15 years, performing multiple roles to support our school in many of its key components such as safety, behaviour policy, prayer and youth ministry. I am a committed Catholic, excited about bestowing our youth with the gift of a deep faith and the ability to live fully through the integrated components of Christian life. Here at St Mary's we offer students something not easily found in today's world, the opportunity to be constantly renewed by God's grace through active service and love for others, in the tradition and teachings of our faith.
There are many important items to be aware of this term in relation to the religious life of our school:
The Sacramental program will begin later this term and is open to any student or parent who may wish to take the next step in their journey as a Catholic. If you or your child have been baptised and are ready to become a fully initiated Catholic, please contact the parish or Alicia Ninnes for more information. A letter has been sent home this week and the program will begin at the end of this term.

Father Sibi is currently visiting family in India, so we have Father Lyons running Masses in his absence. We will welcome Father Sibi back at the end of February. Please offer Father Lyons a warm welcome and introduce yourself if you see him out and about. Important items:
Please consider enrolling your child in the mini vinnies, sacramental and altar serving programs here at school. Contact

swindridge@smbtsv.catholic.edu.au

as soon as possible.

Please consider joining the St Mary's 'Youth Group'. These students meet regularly for games and excursions and it is a wonderful opportunity for your child to socialise with other students in a safe and positive environment, in which we hope they will build lasting connections. Some of our teenage Youth group leaders recently travelled to Brisbane to attend the Ignite Summer Camp and they really loved this experience! The Youth Group is open to students from years 4 and up. We also welcome adult volunteers who may like to support this group and become a part of the Youth Group Team, please contact

swindridge@smbtsv.catholic.edu.au

and I will let you know when our first meeting will be held.
Photos from the Ignite Summer Camp https://igniteyouth.com/summercamp
God Bless,
Mrs Suzette Windridge
Ignite Summer Camp
Published on: 24 Jan 2023
Uniform Policy
Published on: 24 Jan 2023
Stop-Drop-Go
Please remember that there is a "No U-Turn" sign at the exit to the Stop-Drop-Go area.
U-turns are not permitted out of this lane at any time, not just during pick-up and drop-off. The local police have asked the school to remind everyone of this, and people have been booked over the past year.
Please also ensure the following steps are followed.
Name sign MUST be displayed on the visor (front left hand side) of your car.

The Stop-Drop-Go Zone works the same way as a Taxi rank.

You are only permitted to park for a maximum of 2 minutes.

Children are only able to exit or enter the first car in the rank.

If there is no room in the Stop-Drop-Go Zone, you will be required to circle the block until a space is available.

At pick up time (most congested time), a staff member will be on duty to ensure all children safely enter the car.

Children will enter the car via the kerb side.
Published on: 27 Jan 2023
Catholic Identity Team
Published on: 25 Jan 2023
From the Guidance Counsellor
In this edition of SchoolTV - SCHOOL TRANSITIONS
Whether it is starting school for the first time, moving up to a higher grade or embarking on a journey through secondary school, there is no doubt that any school transition is a very exciting time for children and parents. It means your children are growing up!
However, transitioning is an ongoing process. It can continue long after students have entered their new environment and may encounter difficulties at a number of different stages. These stressors may appear as anxiety and frustration and result in negative or disruptive behaviours. Such behaviours can become problematic making the transitioning process even more difficult for children and parents.
In this edition of SchoolTV, parents will learn practical strategies to assist your child during the transition process and reduce stress and anxiety levels.
We hope you take time to reflect on the information offered in this edition of SchoolTV and we always welcome your feedback. If you have any concerns about your child, please contact the school guidance counsellor for further information or seek medical or professional help.
Here is the link to the School Transitions edition of SchoolTV
https://smbtsv.catholic.schooltv.me/newsletter/school-transitions
Published on: 24 Jan 2023
Prep
Teacher : Miss Harte
School Officer : Miss Lindy
Published on: 25 Jan 2023
Year 1
Teacher: Mrs Jones
School Officer: Julie Muir, Miss Gemma & Miss Lesley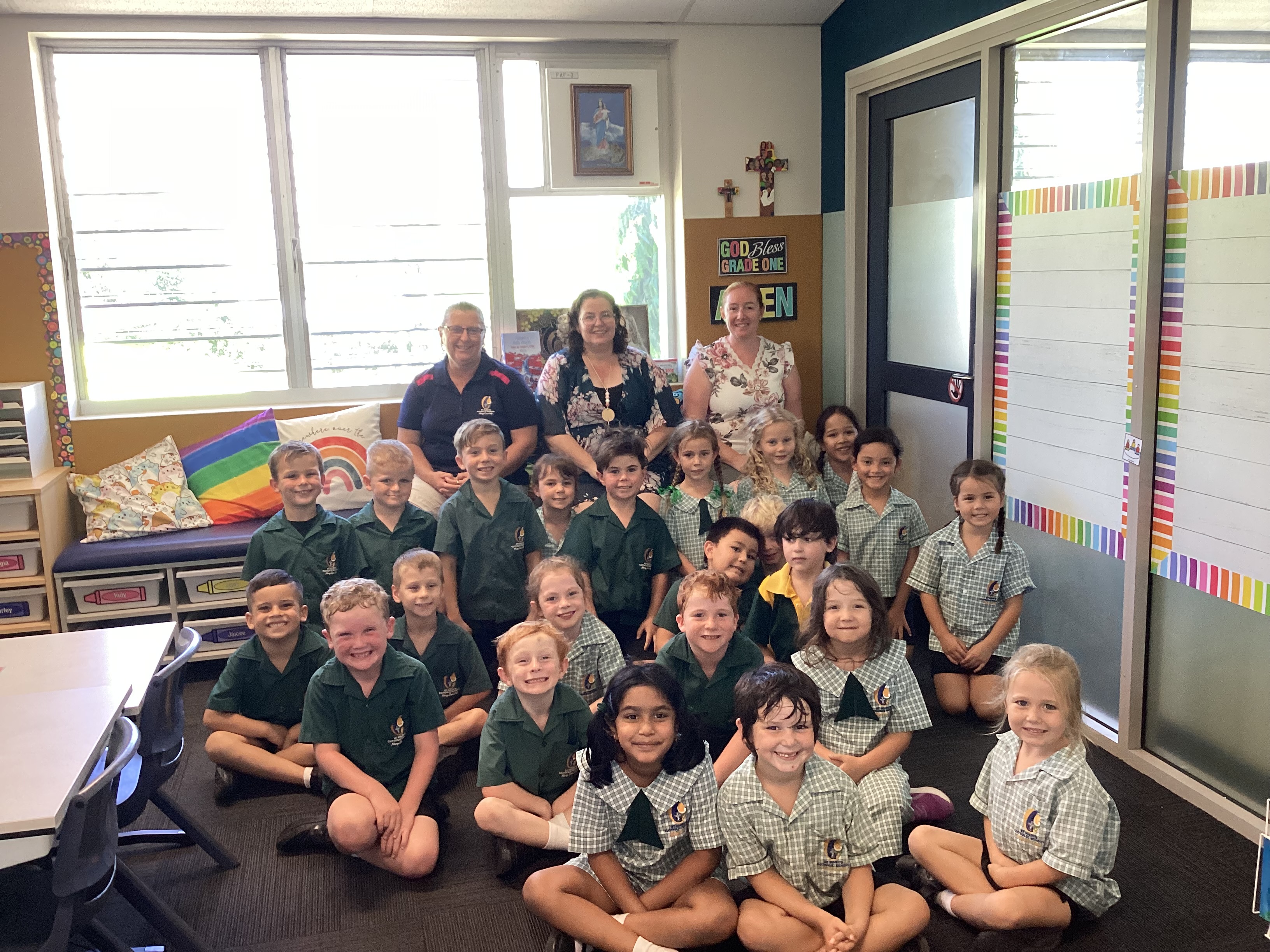 Published on: 25 Jan 2023
Year 2
Teacher: Mrs Menzies
School Officers: Miss Jackie & Mr Blake
Published on: 25 Jan 2023
Year 3
Teacher: Miss Wenta
School Officer: Miss Christine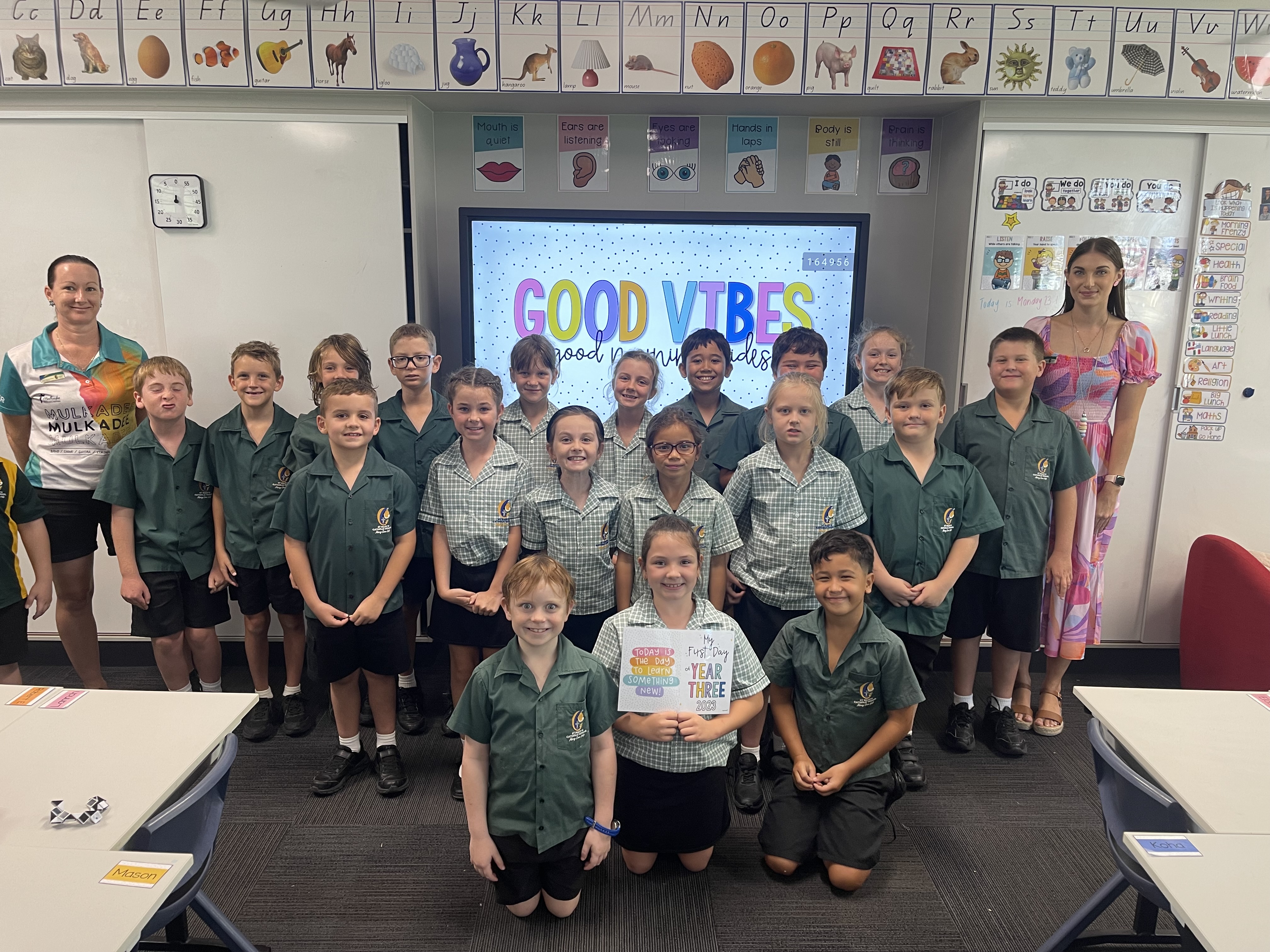 Published on: 25 Jan 2023
Year 4
Teacher: Miss Strambini
School officer: Mrs Firth ( not present)
Published on: 25 Jan 2023
Year 5
Teachers: Mrs Windridge/Mrs Young


School Officer: Mrs Mac & Mr Blake
Published on: 25 Jan 2023
Year 6
Teacher: Miss Cook
School Officer: Mrs Lawless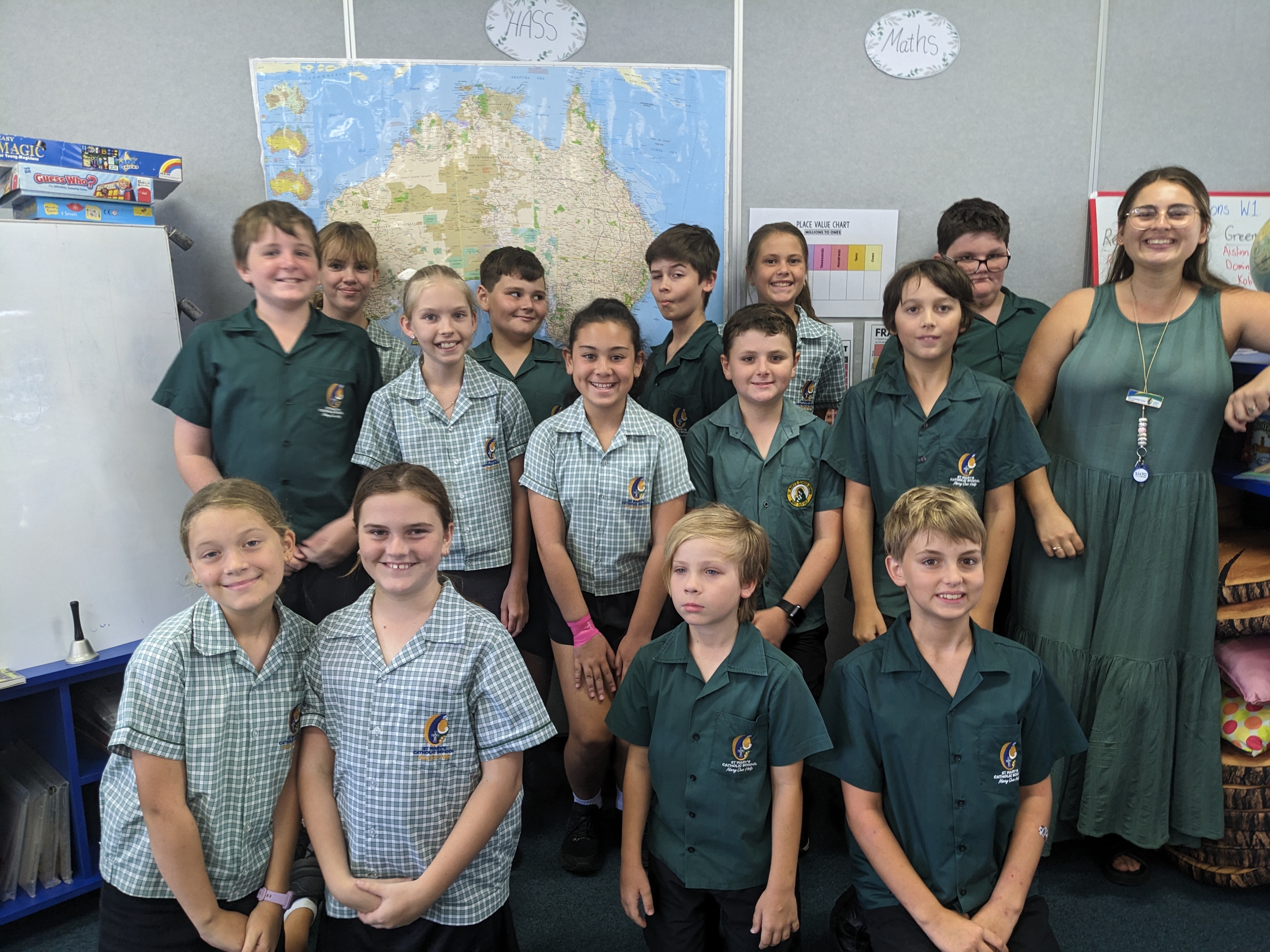 Published on: 25 Jan 2023
Tuckshop Menu Term 1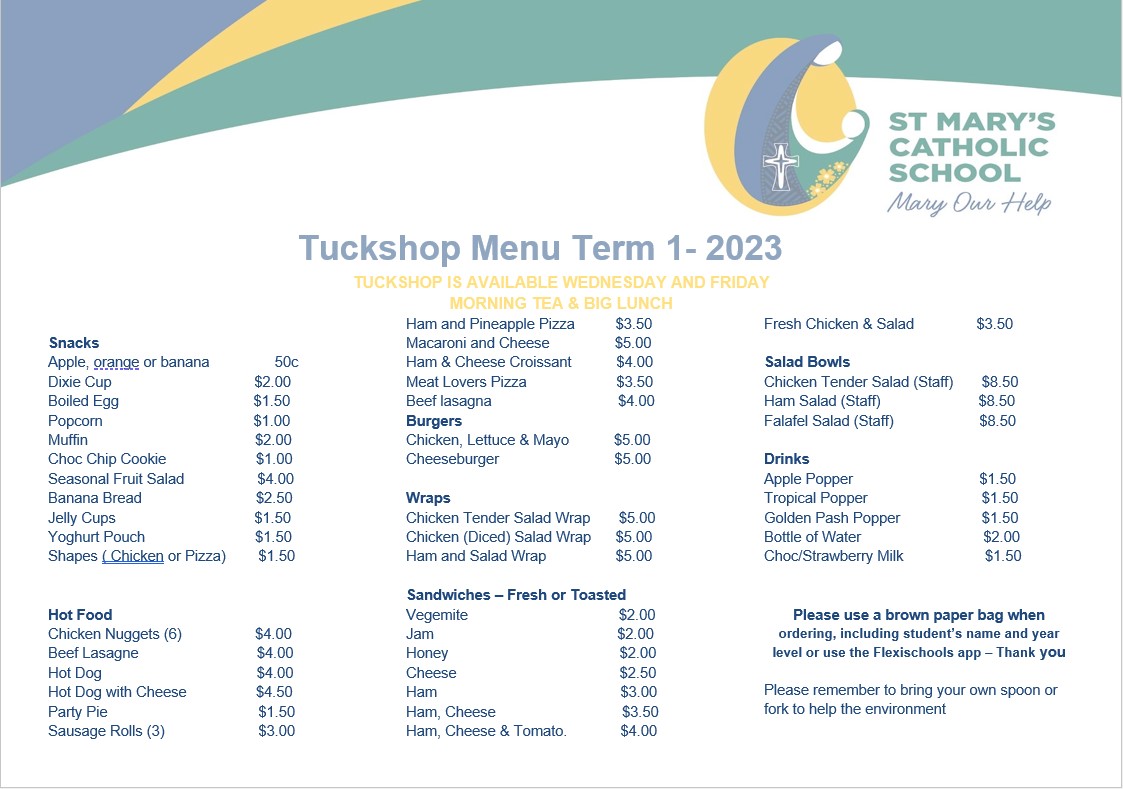 Published on: 25 Jan 2023
Deadly News
Please join us for our "Wadda Mooli" afternoon tea on Wednesday, 1 February. This will be a social afternoon with food and a chance to get to know other families from the school.
Published on: 26 Jan 2023
Mary Mackillop OSHC
OSHC at St Mary's Catholic School is now operating Monday to Friday from 6.30 am to 8.30 am and 2.45 pm to 6.00 pm.
If you would like more information or to register, please contact Miss Rob on 0428 216 062 OR at bowenoshc@mmcnq.catholic.edu.au
Published on: 24 Jan 2023
Term 1 Calendar
Published on: 27 Jan 2023